Waidiao-Cezi Island Subsea HDD Crossing Marked as The First Crossing - Oil pipeline installation of SINOPEC.Jul.2005
Waidiao-Cezi Island Subsea pipeline crossing is the dominant project in Qiaoshan-Zhenhai crude oil pipeline construction of SINOPEC. The project was constructed in an extremely harsh condition. One section of the pipeline was set to be went through extremely complex geological condition in rocks, clay with lots of gravels and gravels with soft clay etc; another section of the pipeline situates at Hangzhou Bay where average water depth is 10 m, maximum water depth is 25 m, the tides and wave are rather large. The construction site was located in the landslide zone with freshwater supply difficulties and pipeline preparation are required an avoidance of villages, pools, factories, buildings and construction facilities etc.
After the successful bidder failed to accomplish the project, HY was entrusted with a mission at a critical and difficult moment and successfully finished the project in 128days. At Jul 15, 2005, 0:23, Waidiao-Cezi Island pipeline construction project was announced a fully completion.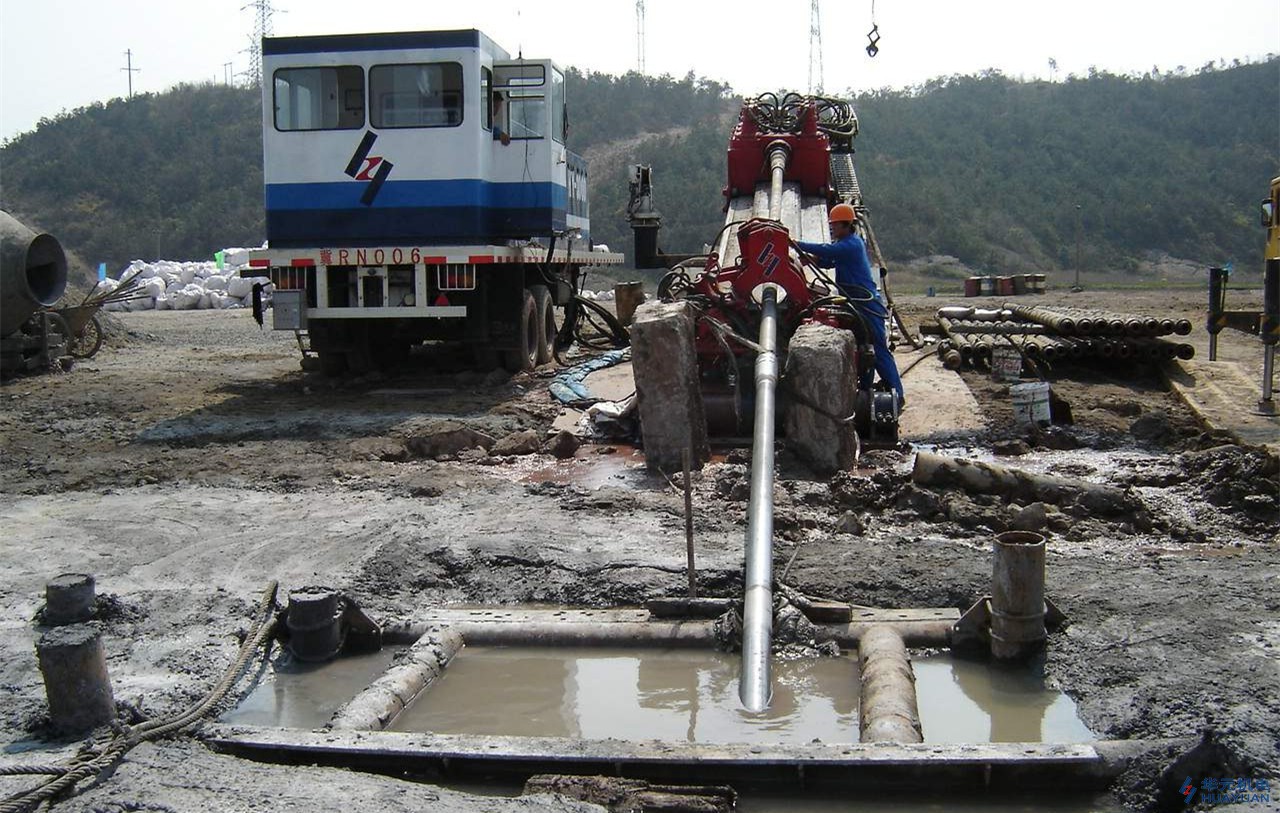 Waidiao-Cezi Island pipeline construction was regarded a great success in the world. It gave testament to the arrival of pilot holes interfacing and simultaneous double-rig reaming, and made the world records of a 610mm diameter, 15.9mm pipe thickness, 81m depth, and 2350m length within 14h pull-back time.